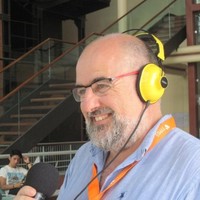 Ivan Luberti, the Vice President of Archimede Informatica, is a software architect. He has designed and developed web applications for more than 15 years using different methods and design patterns (MVC, DDD).
He is expert in Java and PHP (in particular extbase, the MVC environment for TYPO3).
He is the developer of the ticketing software MET Museum E-Ticket .
He also deals with the development and configuration of institutional and e-commerce websites, while performing tasks as TYPO3 integrator and web developer for the development of new extensions.