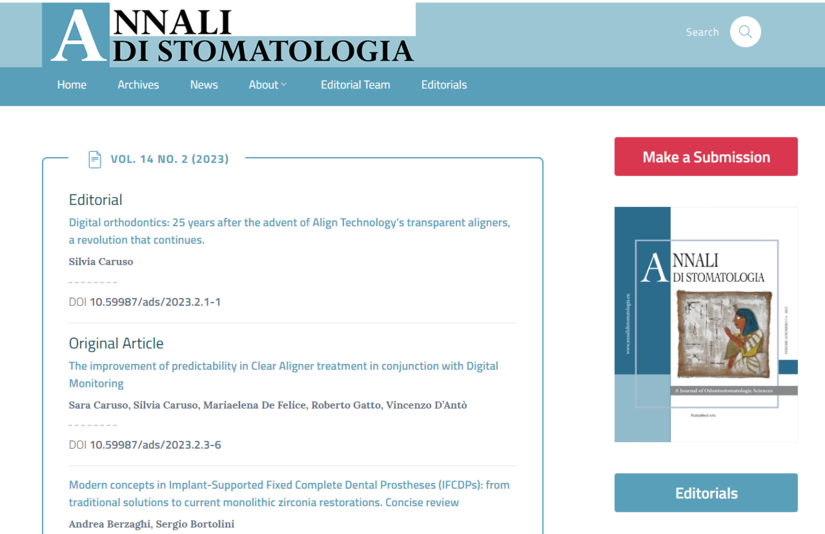 Annali di Stomatologia on OJS
Online with Open Journal System, the magazine's archive is dedicated to meeting the growing demand for training in the field of dentistry.

The peer-reviewed articles of Annali di Stomatologia are a collection of contributions from academia, industry and scientific research.
Using OJS ensures that each item is produced in accordance with international standards for scientific journals and that all criteria for promoting online indexing are met.
Using an open source cms like OJS guarantees to rely on a solid and user fiiendlyplatform thanks to a continuous evolution of the software designed and implemented and to allow the maximum possible dissemination to scientific research.