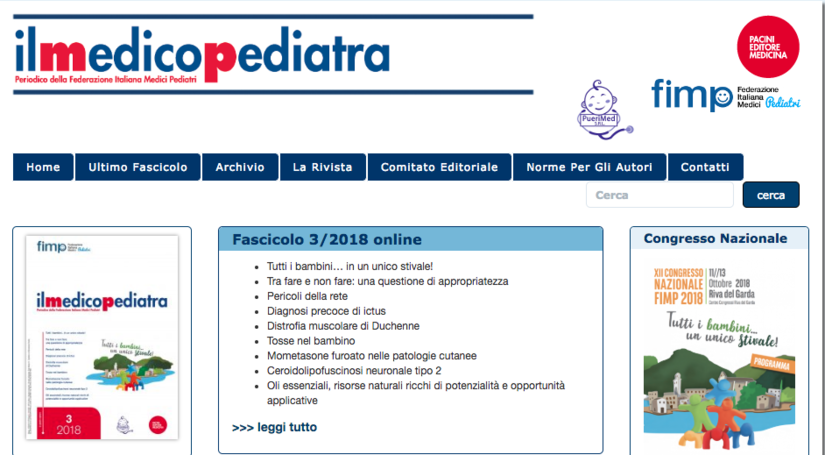 Il Medico Pediatra online with Aip Magazine plug-in
We have created the website of the information and update magazine for family pediatricians: the CMS is Wordpress, the Aip Magazine plug-in.
Il Medico Pediatra is a magazine dedicated to practitioners whose goal is to collect contributions related to the activity of family pediatricians, from the more traditional to the new training needs.
Consultation in open access mode is managed with our Aip Magazine plug-in wich allows easy management of issues by editors and administrators.