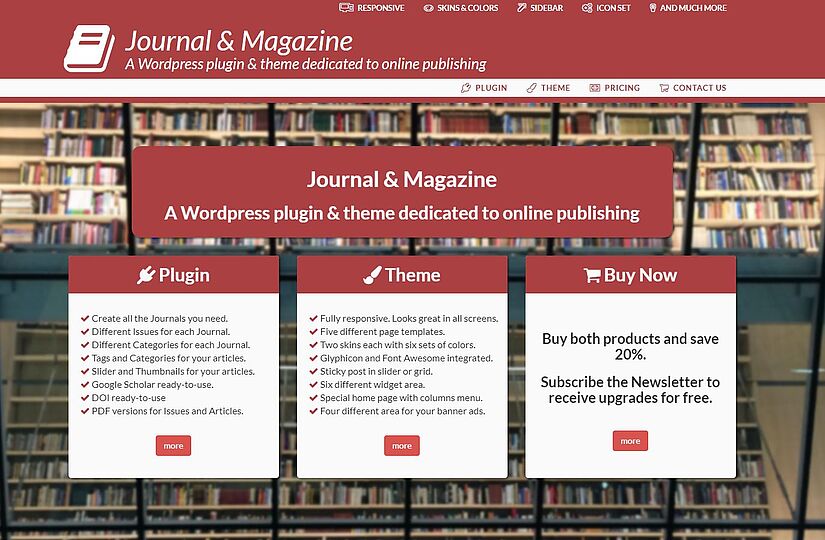 Journal & Magazine: the Wordpress theme for magazines and newspapers
UPDATE: FROM 26 MARCH 2021 THIS PLUGIN IS NO LONGER SUPPORTED AND SO NO LONGER SUPPORTED AND NO LONGER AVAILABLE FOR DOWNLOAD.
Online publishing is a booming phenomenon. <link> Archimede Informatica , in addition to using <link> OJS for scientific publications, has just published the new theme for Journal & Magazine. The theme allows you to choose between two skins each with a set of six colors available . Among the most interesting features is the possibility of setting a Special Homepage which, in addition to containing the blog, can be divided into categories in which to view the articles. There are also other functions , which allow you to manage your publication in personal and professional. Using the options of customization of the appearance of Wordpress you can easily set:
title, images and logo of the header
customizable home page of blog type or static page with highlighted contents to be shown via slider.
2 skins with 6 sets of colors each.
2 navigation menus with alignment.
6 widgets area.
advertising banner in 4 different possible positions.