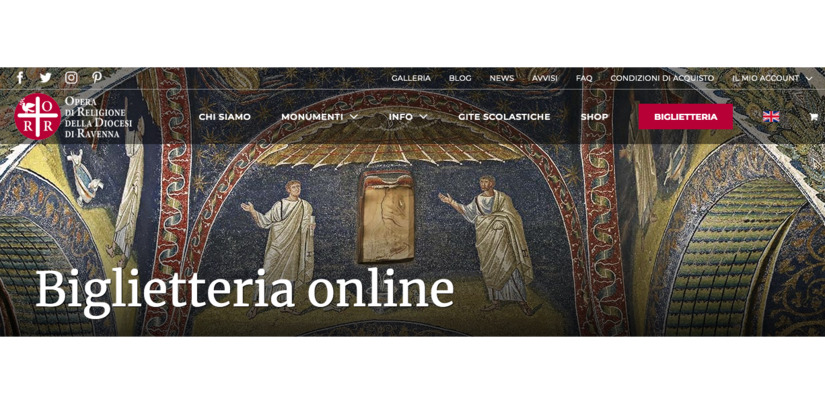 MET in Ravenna: the online ticket system for convenient and safe access
The reopening to the public of Ravenna Mosaici is good news and even more thanks to the possibility of booking online your own turn to access each monument at the time the visitor can decide independently and safely.
The health emergency from Covid-19 and the beginning of Phase 2 have started the implementation of MET-WEB which not only allows the online purchase of tickets but, through a few simple steps, allows the user to choose: the number of accesses, the day and time in which to visit each monument.
With MET and its intuitive visit planning system Ravenna Mosaici is equipped with a tool that will also allow visitors to enjoy the wonders of the diocese and recognized by UNESCO as a World Heritage Site in the future.