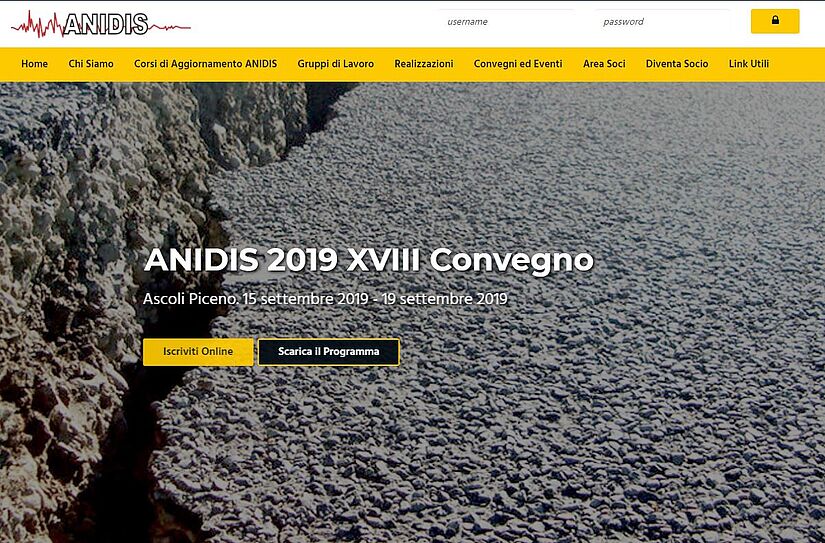 New TYPO3 9 website for ANIDIS
The Italian Association of Seismic Engineering has entrusted us to update TYPO3 version of their website, which is now online with a new, more flexible and safe look.
For many years ANIDIS has been involved in updating professionals in the seismic engineering sector also organizing conferences throughout the national territory.
A special dedicated area of the site allows members of the association to access the proceedings of the conferences and articles dedicated to the study of the sector.
The choice of an open sourceCMS such as TYPO3 allows companies to use the most recent version of the software at any time, implemented by the team of developers working on the evolution of the program all over the world and of which the Archimedestaff please be part of.