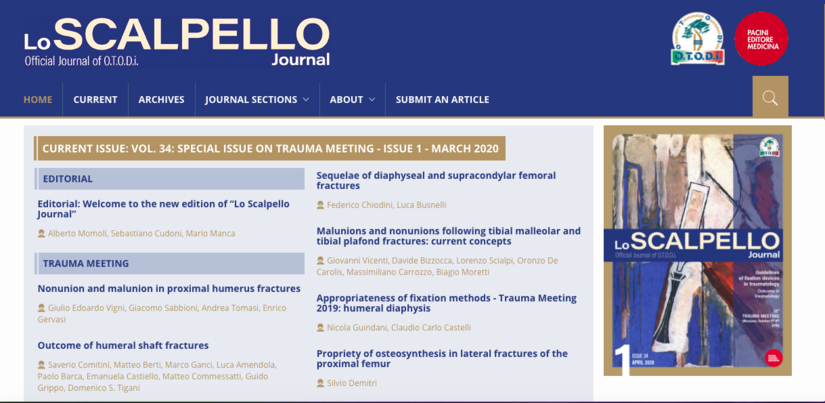 OJS for Lo Scalpello Journal
By customizing OJS, the management of the articles and their online sharing has been made even more fluid. The design of a new OJS theme, has provided the new web site with a responsive, dynamic and modern graphic layout.
Pacini Editore continues its work of publishing online its many journals, even more making online scientific popularization one of the pillars of its editorial policies.