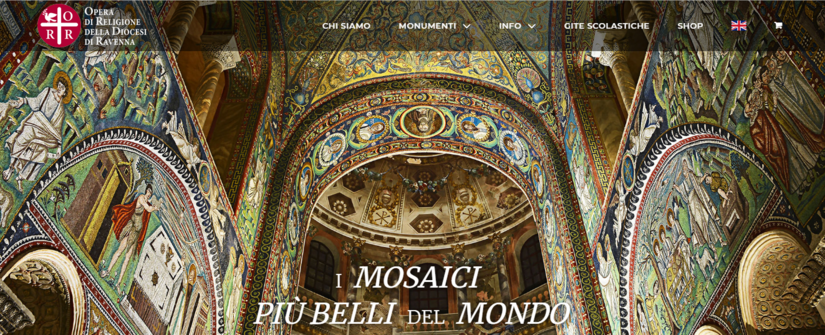 Ravenna Mosaici has a new ticketing software: MET
The Opera di Religione di Ravenna has chosen to install our ticketing management system for ticket sales and access control of five religious monuments declared as UNESCOWorld Heritage Site.
The priceless artistic value of the mosaics present in places such as the Mausoleum of the Galla Placidia or the Basilica of San Vitale, a source of inspiration for an artist like Gustav Klimt, are preserved and promoted by the Diocese of Ravenna, which has been dedicated for years to continuously mantain this extraordinary heritage.
It is in this context of continuous development that the institution has chosen MET Museum E-Ticket as a ticketing software, privileging an intuitive and easy implementation and this choice, let's face it, honors us.