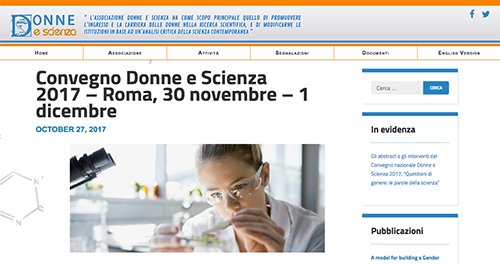 The Donne e Scienza website has been renewed
The cultural association Donne e Scienza has entrusted us with the hosting and restilyng of the web site where they publish information about all the many activities they promote and develop.
Donne e Scienza aims to promotewomen's participation in scientific research from a quantitative and qualitative point of view, with the aspiration of creating a network of information exchange at national and international level.
The site, developed with Wordpress, contains general information on the association, a collection of interesting publications and reports of meetings and future projects.