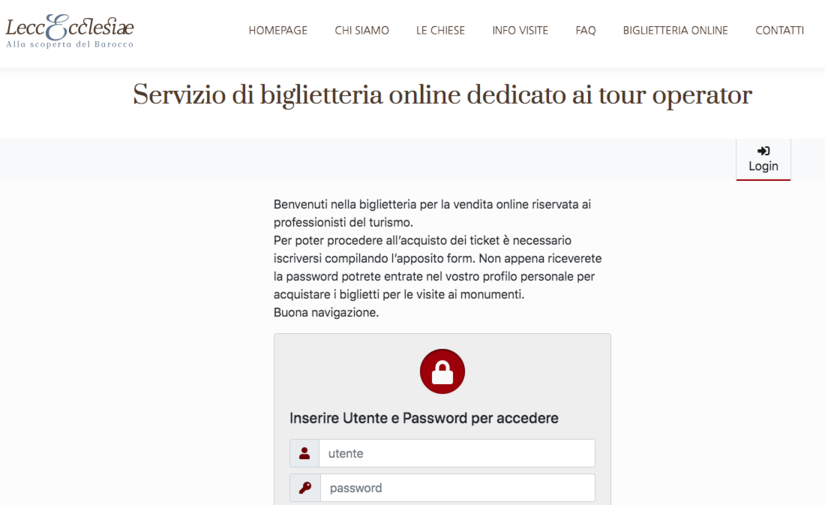 The MET module for Tour Operator
The LecceEcclesiae baroque heritage enhancement project continues to broaden its horizons and aimed at tourism professionals.
We therefore implemented the METfunctionalities by adding the software module dedicated to Tour Operator reservations. Any professional can accredit his company by registering on the LecceEcclesiaewebsite and then accessing the booking and purchase page designed specifically for his company.
The BIT (International Tourism Exchange) of Milan 2020 was an opportunity for the LecceEcclesiae team to present this new aspect of a project that is evolving at great speed thanks to the Artwork cooperative, the Diocesi of Lecce and in part thanks also to MET.