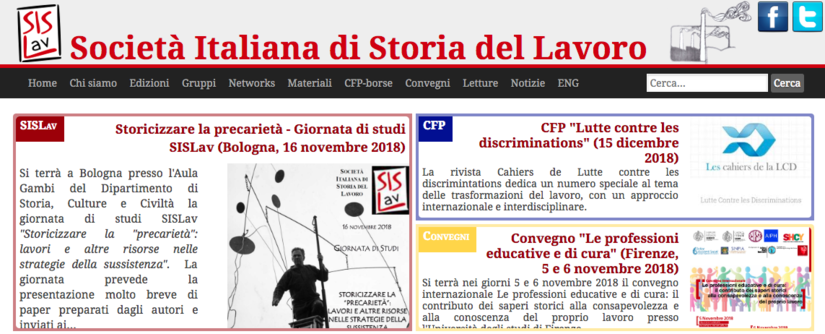 Upgrade to TYPO3 8 for the Società Italiana di Storia del Lavoro
The Sis Lav website has been updated to a more recent version of TYPO3 cms, so that the large editorial staff can better manage the various information in the sector that is constantly updated.
The upgrade has made the portal responsive and, with a customization of the extension for managing news, today allows editors to keep users continuously informed about appointments, calls for tenders and contests around the topic of labour.
The adaptation of the SIS Lav site to version 8 of the TYPO3 cms has further simplified the work of the editors, allowing to widen the audience of readers and collaborators.