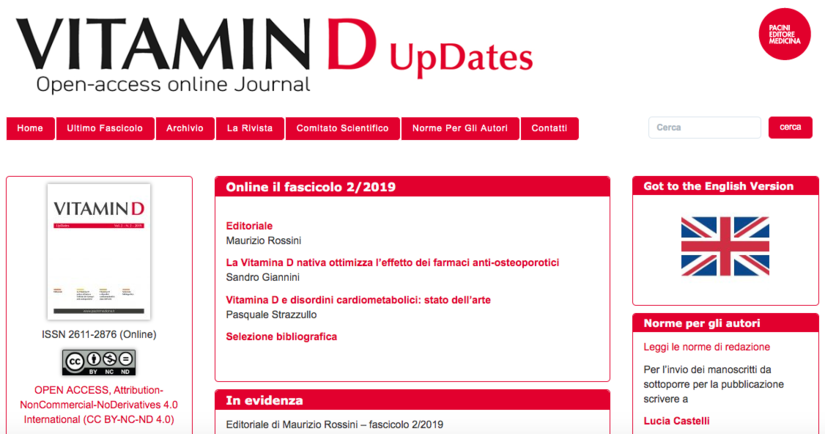 Vitamin D open-access on-line journal
Once again Pacini Medicina chooses Aip-Magazine as Wordpressplug-in for the publication of scientific journals.
Vitamin D Updates which deals with the correlation between vitamin D and skeletal effects, has now a multilingual site published in Italian and English versions.
Aip-Magazine maintains its characteristics and simplifies the publication and online management of scientific journals, integrating them with the Google Scholar archive.
From this version the plug-in allows the management of DOI codes for articles, that are entered and validated through verification links.