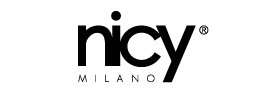 With TYPO3 a Multi-site instance for E-Commerce
Using the TYPO3enterprise-level CMS we have developed a multi-site instance for managing Nicy and Slide Shopping.
Administrators can manage the contents of multiple e-commerce sites through a single instance, thus updating products, images and descriptions with a single log-in.
At the same time an integration between TYPO3 and Magento allows the user a high usability of the site that in addition to being able to view the vast range of Nicy and Slide Shopping products can, through a simple accreditation, create a cost estimate in three different currencies and/or buy directly the product.