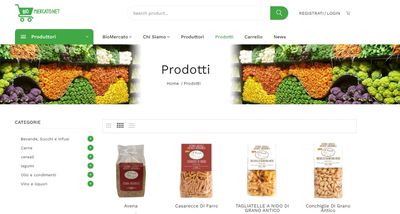 TYPO3 for Biomercato: in sustainable trade not just the price counts
We have developed a portal that aggregates the retailers of organic products in Tuscany and returns the cost in money and the cost in CO2 for each product. Of course the CMS is TYPO3.
The Biomercato project, financed through the Rural Development Project , is proposed as an aggregator of Tuscan organic farms also through a website that allows producers to increase the visibility of their production and consumers to choose and buy online the organic product they like, evaluating its price and CO2 emissions expected for delivery.
Creating a portal with such virtuous objectives with a solid and flexible CMS like TYPO3 remains one of the best parts of our work.