TYPO3 Day and Cookie Law at the Internet Festival 2015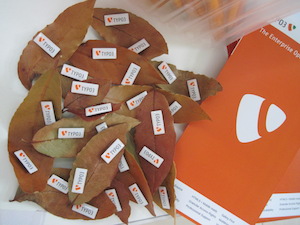 Also in 2015, Archimede Informatica took part at the Internet Festival, and also in 2015, a day dedicated entirely to TYPO3 was organized in collaboration with the T3 Camp Italy.
On 10 October, from 9:30 a.m. to 5:00 p.m., at the Leopolda Station of Pisa, a succession of presentations by international TYPO3 experts, and, at 3:00 pm, a practical laboratory about the installation and configuration, held, among others, by Abramo Tesoro and Ivano Luberti.
The complete programme of the day can be found here (italian version).
TYPO3 CMS The Really Enterprise Open-Source! For Businesses, Public Bodies and those Organizations that Are Not Satisfied with Wordpress
The team of T3 Camp Italia, in collaboration with the TYPO3 Association, organised and managed the promotion of TYPO3 within the Internet Festival 2015, which was held in Pisa from 8 to 11 October.
For four days during the Festival, a stand was set up at the inside of the Leopolda Station, and Saturday 10 October, TYPO3 Day was organized.
The rich program of the day satisfied the crowded audience with the diversity it offered.