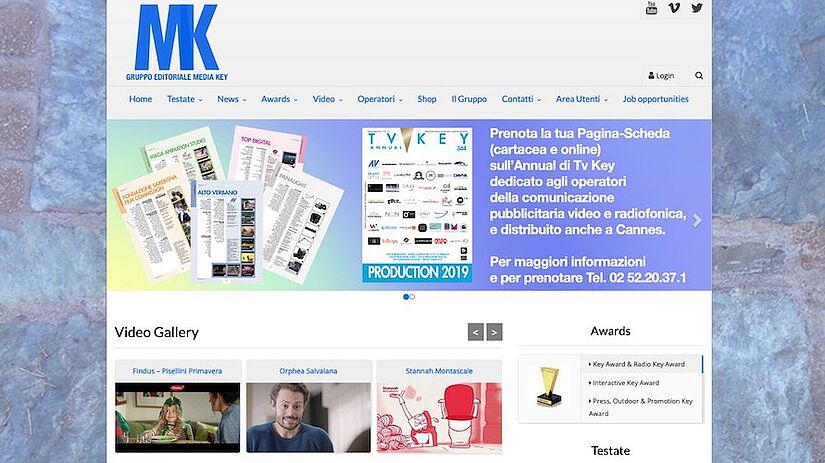 Media Key new site: a complex editorial staff
A site developed with an enterprise level cms must be functional not only for front-end users, but also and above all for back-end work.
The many aspects of the activity of an important company such as the Media Key publishing group can be managed through a single portal.
In fact, in the new site, management of the various editorial aspects is integrated into the TYPO3 CMS.
This integration simplifies the work of the editorial team who, by authenticating to the site, can perform their tasks with different workflows.
It can, for example, insert news and compose the daily newsletter by directing it to users, or manage the publication of magazines or schedule competitions and events.
All with an organization of diversified and functional editorial offices for the various roles assigned to it.
Streamlining business planning is an important value for companies such as Media Keys that find TYPO3 the perfect answer to their organizational needs.