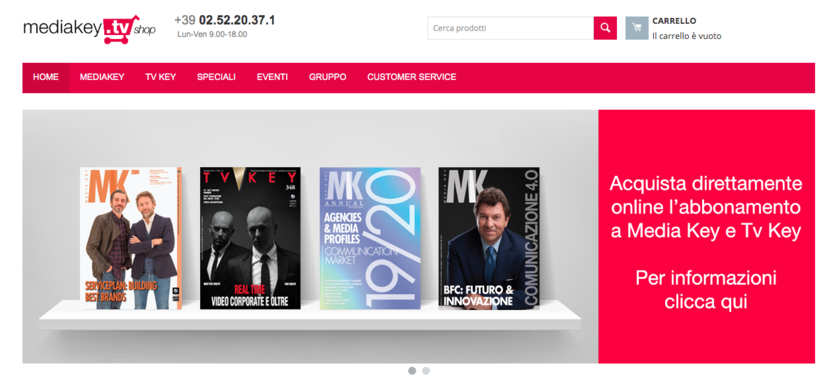 The new shop on the Media Key website
We have integrated TYPO3 cms with the new version of CS Cart, expanding the sales possibilities of the different types of products and initiatives that characterize a multifaced company as Media Key .
The publishing group enriches its portal with a new graphic design and greater flexibility that allows not only the purchase of magazines and subscriptions, but also the payment of entries for the various competitions organized and managed by the Milan's company.
The TYPO3 enterprise-level CMS is still the perfect tool for the online organization of a company that has the diversification of activities and products as its business figure, maintaining for over 35 years of greatimportance in the national communication market.