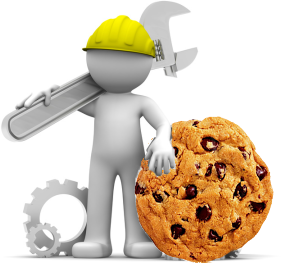 As a Web Agency we had to develop a deep knowledge of the EU cookie legislation.
During the Internet Festival 2015Ivano Luberti explained the legal and technical aspects of the law on cookies she raises.
To make the technical part as easier as possible we have decided to develop an extension that allows the TYPO3 sites administrators to configure all of the technical parameters that the law requires.
Cookie Law Management, installed on your TYPO3 site, give to the user all the choices prescricted by the law.
The extension prevents cookies from being installed until the user permission as indicated in the legislation.
The customization options are:
implicit / explicit consent (opt in Italy is mandatory)
scroll or click to give consent
settings of the expiry of the Technical cookie in which are stored the user's choices (after which the acceptance banner will be visible on the web page again)
setting the page of information about cookie
two layout styles (dark / light)
the banner position (high, low)
the tab position (visible after acceptance and customizable)
display the banners only within the EU (need the acceptance of the location by the user)
customization of localization library
The extension can be easily configured via the costant editor of the TYPO3 backend or directly in TypoScript code for TYPO3 integrators.
You can download for free the extension and the manual here.
Cookie Law Management is compatible with TYPO3 6.2 and 7, 8 and 9.